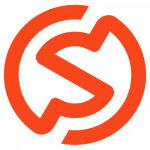 Website Select Tool
Gauges | Fixtures | Automation
Job Description:
A CMM operator has the precision task of operating a co-ordinate measuring machine. CMM is the industry standard term for the three-dimensional measuring machines used by manufacturers to ensure that a product conforms to certain legally mandated consumer standards. The operator ensures that the machine is properly programmed so that the product does not fall short of the quality standards required by the customer.
Primary Duties & Responsibilities:
Responsible for the execution of tasks as listed below to ensure our products meet or exceed quality standards.
Develop CMM programs using PC-DMIS software to collect data on manufactured checking fixtures, parts, components, assemblies, and/or other related details
Run CMM programs to inspect fixtures to nominal part data
Position details on fixture assemblies to nominal position using customer specific tolerances
If out of tolerance, determine best case path to correct (Tips/Moves)
Using CMM data, develop reports to meet the customer requirements
Troubleshoot existing CMM programs and reports
Assist in problem solving and continuous improvement activities
Assist as needed in the calibration and certification of all process inspection & test equipment
Learn and operate existing Romer Arm
Ensure timely completion of layouts and reports
Store CMM data, reports, and documents according to defined structure and naming convention
Perform gauge R&R's as well as part layouts
Skills & Experience:
Excellent oral and written communication skills
Detailed, precise, and accurate
Proficient in GD&T and practical application of GD&T to manufactured parts
Proficient in the use of measuring devices including caliper, indicators, micrometers, and height gage
Competent in the reading and use of CAD data and 3D models
Proficient in Excel
Working knowledge of SolidWorks, PC-DMIS and DataPage an asset
Ability to analyze and troubleshoot problems
Ability to work in a fast paced/team environment
Fixture and manufacturing experience an asset
Education:
Minimum High School diploma
Technical School Graduate or equivalent experience in an industrial manufacturing environment